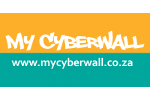 My Cyberwall
My Cyberwall is a unique elearning platform for teachers and learners in grades 4 to 7. Our comprehensive and interactive content is CAPS aligned and covers all the core subjects. Learners can work online and teachers can set and mark homework and classwork in a paperless environment. Used by top schools throughout South Africa.
Webinar Info
With CAPS-aligned content covering all the core subjects for grades 4 to 7, over 3500 interactive exercises, most of which auto-mark, My Cyberwall enables learning to take place remotely as well as in the classroom. Learners work online or download and print to work offline with minimal parental supervision. In this webinar, we interview their CEO, Angela Allan, to find out why clients love My Cyberwall and how your school can use My Cyberwall's resources both during and after lockdown.
My Cyberwall won SchoolAdvisor's top supplier award in 2019 for their outstanding product and service, as voted by teachers.
Webinar Interview with Schoolscape
Copyright Schoolscape 2018-2021 | All Rights Reserved | +2721 565 0401